Providing Multilingual and Multicultural Health Information
Posted by Kathy Downing on August 30th, 2021 Posted in: Blog, Education and Outreach, NNLM

---
Do you want to learn more about health information resources that are available in other languages?  Find out about the current landscape of refugees, immigrants, and asylees in the United States? Understand how cultural competence and humility influence workplace environments?
NNLM's upcoming webinar, Providing Multilingual and Multicultural Health Information, will answer these questions and more.  The webinar is designed to assist librarians and others who work with diverse populations in locating health information.  The resources presented are selected for their emphasis on providing culturally relevant information in the preferred language of the population.  Background information on refugees and immigrants in the U.S. and their unique health issues will also be presented.  Participants will have the opportunity to become familiar with the features and scope of several internet resources, many of which can be shared with users in your communities.
The webinar will be held on September 29th, 9a PDT/10a MDT/11a CDT/12p EDT.   To learn more about the webinar of register, visit the NNLM training page.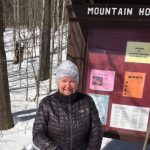 ABOUT Kathy Downing
Kathy Downing is the Public Health Digital Library Coordinator for the NNLM Public Health Coordination Office.
Email author View all posts by Kathy Downing