Rural Health Resources, Webinars and Grant Opportunities
Posted by Kathy Downing on October 31st, 2022 Posted in: CHES Credit, Education and Outreach, NNLM Class, Public Health

---
This year, National Rural Health Day is on November 17th.  A number of organizations are planning activities and programs that will focus on this topic.  Here is a sample of upcoming programing on rural health:

The Network of the National Library of Medicine's Rural Health Resources class will be held on November 17, 2022 at 2-3 pm EST.
The webinar will describe the hallmarks of rural America, identify access challenges of living in rural communities, and equip participants with tools to service the health information needs of those living in rural communities.
Rural Health Resources will explore websites from the National Library of Medicine, U.S. Department of Agriculture Economic Research Service, Rural Health Information Hub and the Robert Wood Johnson Foundation. Each of the websites contain consumer-level information and offers an opportunity for data downloads. The downloads will be demonstrated. These resources are relevant to nurses, librarians, public health workers, allied healthcare professionals, educators, faith- and community-based organizations.
For more information, please visit the webinar description at NNLM.gov .  This class qualifies for CHES credit.

NIH's  Rural Health Seminar: Improving Rural Health through Research Dissemination & Implementation will be held online on November 17, 2022,  12:00 – 2:00 p.m. ET
Join the NIH Rural Health Special Interest Group for the 2022 Rural Health Seminar. This year's seminar centers on the intersection of rurality and other factors that impact how research is implemented with rural populations. The event features expert insights into the effects of social determinants of health, culture, race and ethnicity, sexuality and gender, chronic complex conditions, and the lived environments.
For more information, visit the NIH's Rural Health Seminar page.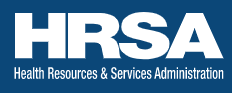 Health Resources & Services Administration (HRSA) has announced a new grant program: Rural Communities Opioid Response.  The program offers up to $12M to address immediate overdose needs in rural communities.
AWARD INFORMATION
• Approximately $12 million for 40 awards (up to $300,000 per award)
• One year period of performance (September 1, 2023 – August 31, 2024)
WHO CAN APPLY
All domestic public or private, non-profit or for- profit entities, including:
• Community-based organizations
• Federally-recognized tribes
• Tribal organizations
• State Offices of Rural Health
• State, local and territorial governments
• Institutions of higher education
• Faith-based organizations
For more information,  please visit grants.gov website.  Applications are due by Jan 19, 2023.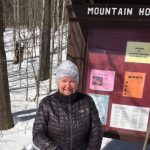 ABOUT Kathy Downing
Kathy Downing is the Public Health Digital Library Coordinator for the NNLM Public Health Coordination Office.
Email author View all posts by Kathy Downing