Your Environment. Your Health. The National Institute of Environmental Health Sciences
Posted by Kathy Downing on December 30th, 2022 Posted in: Blog

---
The National Institute of Environmental Health Sciences (NIEHS) upcoming ECLS Virtual Workshop will raise awareness of and encourage use of metadata, standards, and tools that researchers can use to comply with the NIH Data Management and Sharing Policies:
Sharing Your Environmental Health Sciences (EHS) Data: Metadata, Standards, and Tools
January 13, 19, and February 1, 2023
Register for all or part of this series at https://www.niehs.nih.gov/news/events/ehlcworkshop2023/index.cfm
In addition to workshops, the NIEHS has many reources for the public health workforce.   Newsletters, literature portals on climate change and human health, PFAS and related chemicals, and disaster research response are open source and available on the NIEHS website.
Journals
Environmental Health Percpective*
National Toxcology Program Technical Reports
Newsletters
Literature portals
*part of the Public Health Digital Library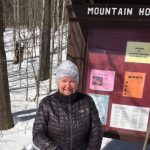 ABOUT Kathy Downing
Kathy Downing is the Public Health Digital Library Coordinator for the NNLM Public Health Coordination Office.
Email author View all posts by Kathy Downing