FAUCI: A National Geographic Documentary Film
Posted by Kathy Downing on January 20th, 2022 Posted in: All of Us, Blog, NNLM, Public Health

---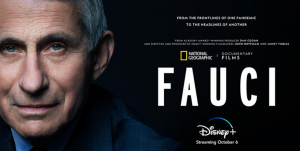 The All of Us Research Program and the NNLM invite you to a special FREE screening of FAUCI from National Geographic Documentary Films
Crafted around unprecedented access to Dr. Anthony Fauci, National Geographic Documentary Films' Fauci is a revealing portrait of one of our most dedicated public servants. After the film, hear from longtime AIDS activist and survivor Michael Manganiello in a discussion about the importance of participation in medical research.
How to watch FAUCI with All of Us:
Option 1: Live Virtual Watch Party on January 27, 2022, at 6 pm ET. Join All of Us and NNLM for a 30-minute, live discussion right after the film at 7:45 pm ET.
Option 2: Watch at your convenience. Video on Demand will be available starting January 27, 2022, at 8:15 pm ET. The film will be available for free until January 31, 2022, at 11:59 pm ET.
This event is being sponsored by the All of Us Research Program and the Network of the National Library of Medicine.  The NIH's All of US Research Program is an ambitious effort to gather health data from one million or more people living in the United States.  The data will be used to accelerate research that may improve health.  The program welcomes participants from all backgrounds. Researchers will use the data to learn how our biology, lifestyle, and environment affect health. This may one day help them find ways to treat and prevent disease.
To register for the live screening and discussion, or to watch the film on demand (1/27 to 1/31), check out our Eventbrite page.  English and Spanish captions will be available for both the film and discussion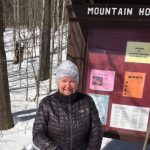 ABOUT Kathy Downing
Kathy Downing is the Public Health Digital Library Coordinator for the NNLM Public Health Coordination Office.
Email author View all posts by Kathy Downing